Welcome to Cathy Newell Price Jewellery
Jewellery designs inspired by plants in the countryside and gardens.
My jewellery expresses a passion for the natural world, especially plants, this is not surprising as my degree was in Botany. The pieces are sometimes symbolic, sometimes figurative and others just evoke a sense of a walk or just being in a particular environment. Materials used are precious metals, with vitreous enamel and gemstones adding colour.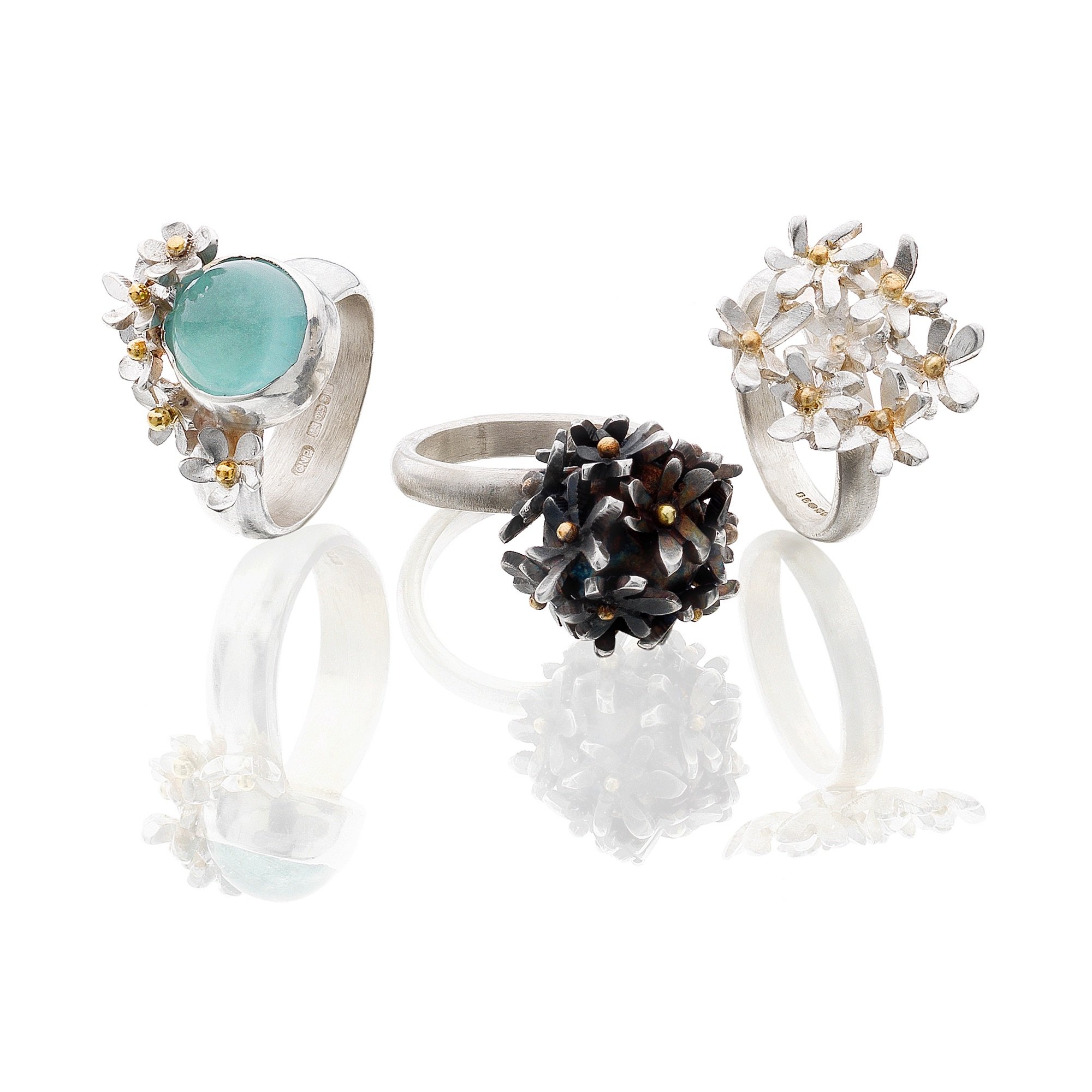 The Flower Bomb collection is made by cutting flowers out of silver by hand, these are individually soldered onto the form, finishing with a gold bobble to the centre. The construction is challenging, but satisfying to achieve. The Dahlia range is made by chasing silver to give the petal pattern, hand pierced, then colour is added by oxidisation, enamel or gold fusing. I also use direct casting, pouring molten silver into hand carved moulds.
When I get the time I also like to use the traditional technique of chasing and repousse that involves setting the silver in molten tar, and a lot of hammering. This is how the silver cuffs are made.